---
My music in 2016 wasn't as…plentiful like the previous years.
2015 was full of wonderful ladies, but 2016? I don't even know how to define that year in music. I guess I can say it was just slow?
My 2016 was a mix of badassery ladies who make me want to slash tires and set things on fire, KPOP, soundtracks, some fave bands new releases, and old high school favorites that have me singing along.
Here are the albums I listened to. (It is in order of when I listened to them, and the links go to Spotify.)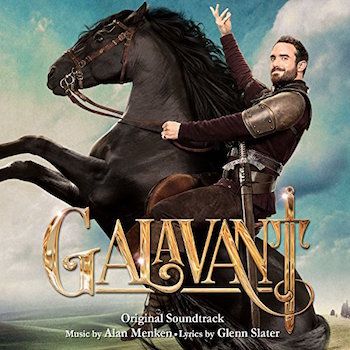 Galavant is a comedy musical television show that aired on ABC. The music of the series is composed by Alan Menken and Christopher Lennertz.
Galavant is frickin' amazing. I didn't know I would fall head over heels in love with this musical comedy, but I did. It's not the cliche fairytale story with a dashing knight, a princess, and an evil king. It's so much more than that. It's funny, and it's not afraid to poke fun at tired old tropes that you usually see in this genre. The music is so frickin' catchy, and it never fails to put a smile on my face.
My Fave Songs: Galavant, Togetherness, Lords of the Sea, Love Is Strange,