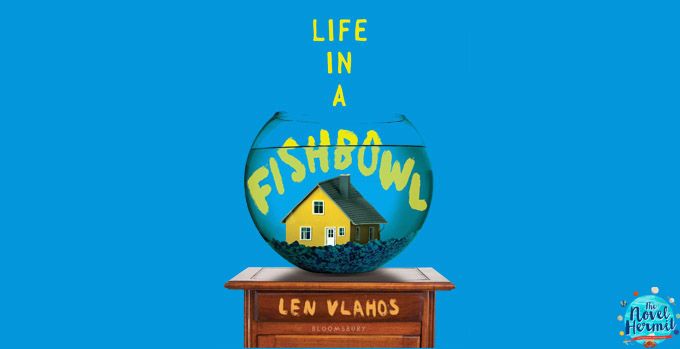 [note note_color="#0097d6″ text_color="#ffffff"]Life in a Fishbowl by Len Vlahos • January 3, 2017 • Bloomsbury
Website | Twitter | Goodreads | Amazon | Barnes & Noble | The Book Depository | Indigo | Library
Fifteen-year-old Jackie Stone is a prisoner in her own house. Everything she says and does 24/7 is being taped and broadcast to every television in America. Why? Because her dad is dying of a brain tumor and he has auctioned his life on eBay to the highest bidder: a ruthless TV reality show executive at ATN.
Gone is her mom's attention and cooking and parent-teacher conferences. Gone is her sister's trust ever since she's been dazzled by the cameras and new-found infamy. Gone is her privacy. Gone is the whole family's dignity as ATN twists their words and makes a public mockery of their lives on Life and Death. But most of all, Jackie fears that one day very soon her father will just be . . . gone. Armed only with her ingenuity and the power of the internet, Jackie is determined to end the show and reclaim all of their lives, even in death.[/note]
[note note_color="#BFD1D1″ text_color="#ffffff"]I received this book for free from Bloomsbury for review consideration. This does not affect my opinion of the book or the content of my review.[/note]
First sentence: "Jackie Stone loved her father."