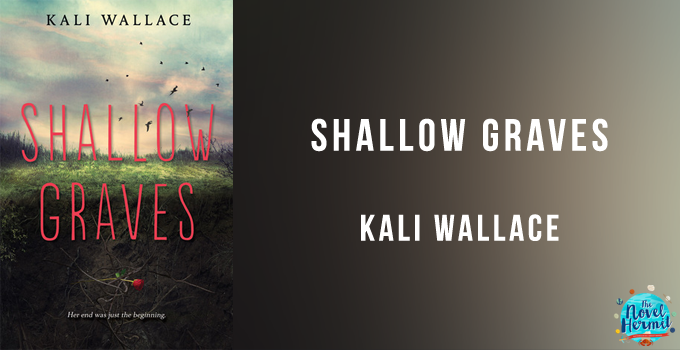 [note note_color="#3D3936″ text_color="#ffffff"]Shallow Graves by Kali Wallace • January 26, 2016 • Katherine Tegen Books (HarperCollins)
Website | Twitter | Goodreads | Amazon | Barnes & Noble |  The Book Depository | Indigo | Library
For fans of Holly Black and Nova Ren Suma, a gripping, hauntingly atmospheric novel about murder, revenge, and a world where monsters—human and otherwise—lurk at the fringes.
When seventeen-year-old Breezy Lin wakes up in a shallow grave one year after her death, she doesn't remember who killed her or why. All she knows is that she's somehow conscious—and not only that, she's able to sense who around her is hiding a murderous past. In life, Breezy was always drawn to the elegance of the universe and the mystery of the stars. Now she must set out to find answers and discover what is to become of her in the gritty, dangerous world to which she now belongs—where killers hide in plain sight and a sinister cult is hunting for strange creatures like her. What she finds is at once empowering, redemptive, and dangerous.[/note]
[note note_color="#BFD1D1″ text_color="#ffffff"]I received this book for free from HarperCollins for review consideration. This does not affect my opinion of the book or the content of my review.[/note]
First sentence: "The first time I killed a man it was an accident."
What maketh a monster?
Imagine yourself waking up—six feet deep, dirt suffocating you—in an unmarked grave in the backyard of a vacant house after you had been missing for a year. Some psychopath is peering over you, calling you perfect, and you freak out and essentially suck the life out of him and take his memories, especially the ones of him killing a family. Thus, you learn you have a crazy new power that lets you sense killers in your midst. You don't know how that has happened and why it happened, so what do you do?