---
I love comics and graphic novels, so what do I do with that love? Well, I turn it into a new feature!

From Panel to Panel is a new feature where I talk about the awesome (and perhaps not-so awesome) comic books and graphic novels I've read. Basically, this will be me pushing them onto your laps. You're welcome.
Babes on bikes. Hot guys and their abs and their booty. Queens fighting World Wars and the Empire. June is filled with so many comics I'm obsessed with getting, and believe me, I bought six out of the 11. (I also bought five different covers of Motor Crush so….) This month, you need to put these on your TBR list.
Get your shopping carts loaded with all these comics!
THE WICKED + THE DIVINE • VOL. 5: IMPERIAL PHASE (I)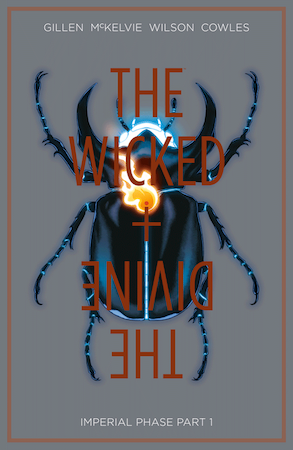 The gods are free to do whatever they want. Inevitably, they do.
Collects THE WICKED + THE DIVINE #23-28, including the critically lauded KEVIN WADA magazine issue.  — Image Comics
Publication date: June 7, 2017 by Image Comics
Buy: LCBS · Amazon · Barnes & Noble · The Book Depository · Indigo · Comixology
Why I'm excited: The Wicked + The Divine is back! And ready to break hearts! YES. Imperial Phase is a…doozy. This comic never fails to make my mouth drop open because holy shit. Shit goes down. Chaos reigns. It's amazing.
Read more »