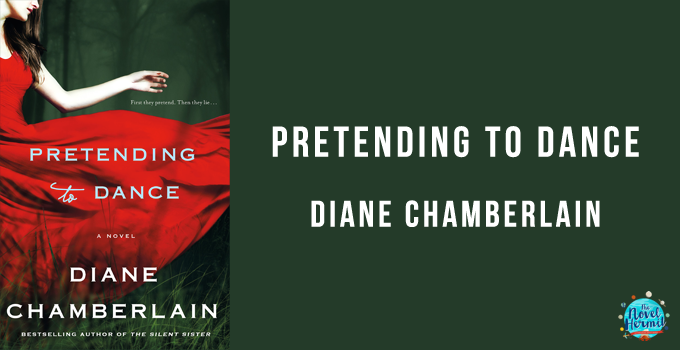 [note note_color="#549069″ text_color="#ffffff"]Pretending to Dance by Diane Chamberlain • October 6, 2015 • St. Martin's Press
Website | Twitter | Goodreads | Amazon | Barnes & Noble |  The Book Depository
Molly Arnette is very good at keeping secrets. She and her husband live in San Diego, where they hope to soon adopt a baby. But the process terrifies her.
As the questions and background checks come one after another, Molly worries that the truth she's kept hidden about her North Carolina childhood will rise to the surface and destroy not only her chance at adoption, but her marriage as well. She ran away from her family twenty years ago after a shocking event left her devastated and distrustful of those she loved: Her mother, the woman who raised her and who Molly says is dead but is very much alive. Her birth mother, whose mysterious presence raised so many issues. The father she adored, whose death sent her running from the small community of Morrison Ridge.
Now, as she tries to find a way to make peace with her past and embrace a future filled with promise, she discovers that even she doesn't know the truth of what happened in her family of pretenders.
Told with Diane Chamberlain's compelling prose and gift for deft exploration of the human heart, Pretending to Dance is an exploration of family, lies, and the complexities of both.[/note]
[note note_color="#BFD1D1″ text_color="#ffffff"]I received this book for free from St. Martin's Press for review consideration. This does not affect my opinion of the book or the content of my review.[/note]
First sentence: "I'm a good liar."
My first venture into Diane Chamberlain's writing: I like what I'm reading!
What you find in Pretending to Dance is a compelling story about the most difficult moments in Molly Arnette's life alternating between different time periods.