---
I haven't been great at keeping with my TBR books this past month. (Blame that on all the stress! Ack.) Currently Reading will act as my check-in, letting you guys know what I'm forever reading at the moment, and what I'm enjoying about it. Today, I'm sharing with you three books I'm juggling/reading
Bette & Joan: The Divine Feud by Shaun Considine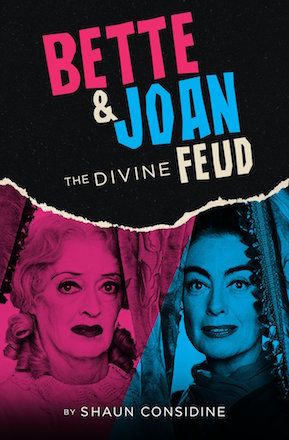 They were two of the most talented beauties Hollywood ever produced: the elegant Joan Crawford, a former chorus girl who shot through the ranks at MGM, and the brash, tempestuous Bette Davis, a Broadway star notorious for refusing to bow to the studio bosses.
Their work together in the hit film Whatever Happened to Baby Jane? sowed the seeds for a mutual hatred that would consume their lives. As each fading star tried to outshine the other, lives were upended and reputations were destroyed. Glamorous, merciless, and cruel, their feud became the stuff of legends.
Based on interviews the author conducted with both actresses and more than a decade of research, Bette & Joan shows the hard-drinking, hard-fighting duo at their best and worst. The epic story of these dueling divas is hilarious, monstrous, tragic, and the inspiration for the Ryan Murphy TV series Feud starring Susan Sarandon and Jessica Lange. Now updated with two new chapters and a sixteen-page photo insert.
Why did I want to read Bette & Joan? It certainly wasn't because of Ryan Murphy's TV show about the pair. (No sarcasm.) What's not to be interested in Old Hollywood feuds? I had always been fascinated by Bette and Joan's relationship. These divas have been butting heads for decades, and I wanted to know more details about their feud.
What do I like about it so far? Wow, their lives were so fascinating. So many tragedies and affairs and jealousy and whatnot. That's Old Hollywood for ya. As I read this book, I was honestly more interested in learning more about Bette, even though Joan had more exciting stuff happening to her.