Stacking the Shelves is a weekly meme hosted by Tynga's Reviews where you share books you are adding to your shelves, may it be physical or virtual. You can include books you buy in physical store or online, books you borrow from friends or the library, review books, gifts and of course ebooks! Lots of books this week! You do not know how excited I was when the mailman left books on my doorstep. I feel like I had been waiting for them forever! Absolutely a book heaven-type week for me! AND my BFF came home for two weeks from Japan, giving me the best gifts EVER. 
GIFTED
Neko Darake by Yokoyama Kimuchi (THE BEST GIFT EVERRRRR from my BFF. CAT BUTTS.)
WON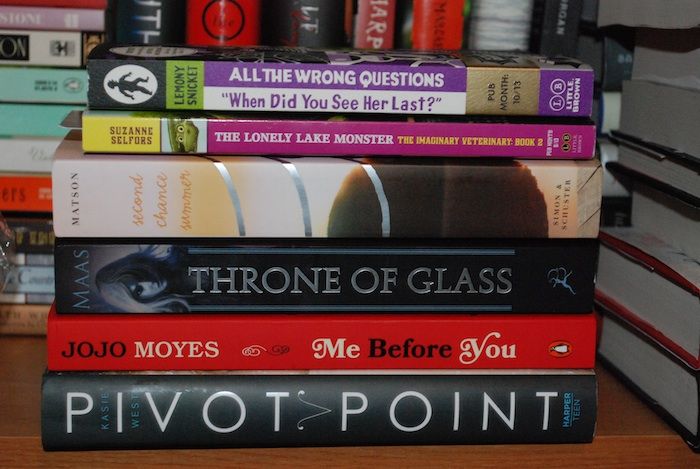 Really excited for these books. I've heard excellent things about all the books (minus the ARCS 'cause those aren't out yet). As soon as I finish typing up a review for Just Like Fate and finish reading another book, I will get started on Throne of Glass 'cause I plan on seeing Sarah J. Maas at the end of the month.
ALSO.
If you have missed my previous posts, check them out: 
How was your week? What books did you pick up? Have you read any of the books I got in the mail?