[quote]Top Ten Tuesday is a weekly meme hosted by The Broke and the Bookish where we list our top tens![/quote]
This week's topic is "top ten eight books or movies to watch to get in the Halloween spirit." I'm a big scaredy cat, so it's safe to say that I tend to keep away from scary movies. I haven't watched the classic Halloween movie with Jamie Lee Curtis or A Nightmare on Elm Street. (I don't want nightmares!) However, there are a few gems I love to watch around Halloween. They aren't really scary, but they get me nostalgic. They are all a "must" for me.
I never get tired of Practical Magic. It is one of my favorite movies of all time. Witches, everybody! In this movie, you have witches, childhood love spells, tears, sisters kicking ass, dancing, dead guy rising from the grave, deathwatch beetles, and other awesome stuff that makes me want to bellow from the bottom of my lungs.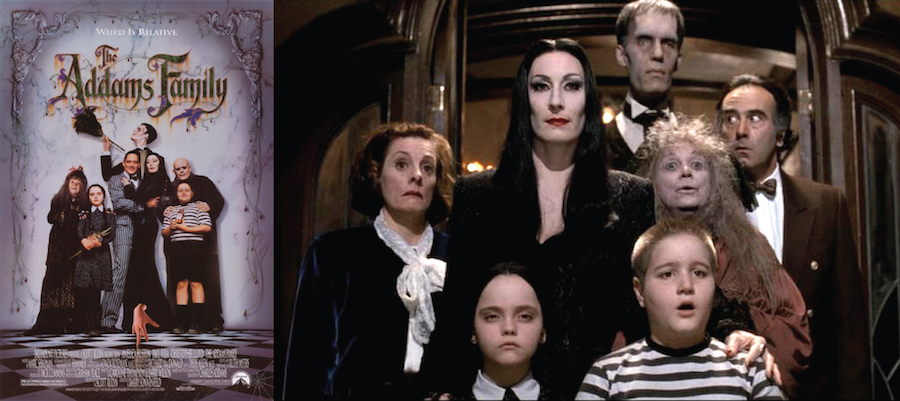 Love, love, love, love, loveeeeeeeee. The Addams Family continues to be amazing every time I watch it. How can you say no to an eccentric family who have nothing but love for each other? Yeah, they aren't the neighbors you'd typically find, but they sure do make things interesting in the neighborhood. Morticia and Gomez were one of my first OTPs. And Wednesday, oh, Wednesday. You can say that she was a role model. Just love.
Not a movie you usually see for Halloween. Since it's been released, I can't help but watch Attack the Block around the Halloween season. Kicking alien ass is kind of perfect, isn't it? Here is this British street gang, defending their home from alien invaders. It's so awesome—the plot, the acting, the editing, and the dubstep music. Go watch it.
It's The Great Pumpkin, Charlie Brown needs to be watched every year. Halloween wouldn't be Halloween if you didn't watch this. You need to watch the gang trick or treat; Linus waiting for the Great Pumpkin to rise; an exasperated Sally; Lucy's temper blowing up; Snoopy and Woodstock doing their little thing; and Charlie Brown suffering. Good fun!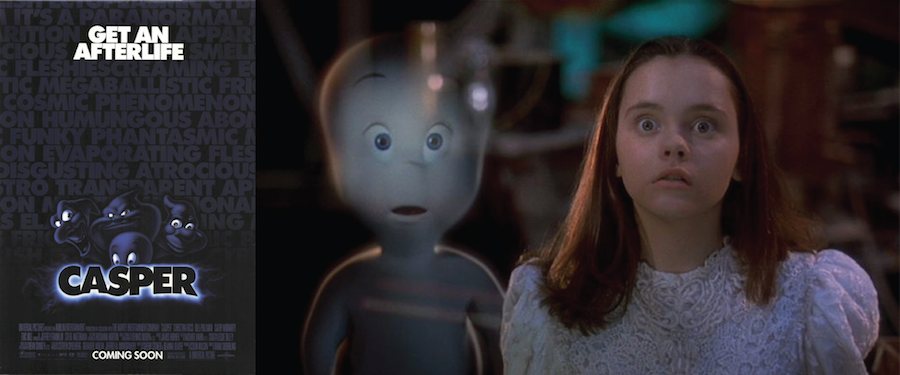 Casper is always an "absolutely I must watch or else." When I was younger, I was incredibly scared of this movie. I blame how Casper and his uncles looked because it really freaked me out. I had nightmares. When my family returned late one night after watching this movie at my parent's friend's house, I went to bed and after a few hours or so, I had woken up and saw Fatso staring at me. I shut my eyes tight and turned over to my other side. Eeeeeek. Luckily, nothing of that has happened recently.
Halloween wouldn't be Halloween without dumb, but beautiful teenagers being killed one by one, right? I Know What You Did Last Summer is such a great teen slasher film that I keep watching. It may be because Sarah Michelle Gellar and Ryan Phillippe make one good-looking couple, and the classic lines like "What are you waiting for?"

Who you gonna call? GHOSTBUSTERS! Do I need to say more? Sometimes, the ghosts are frightening, but they will be removed as soon as the Ghostbusters arrive. They'll leave behind a mess, but they'll be gone. Ghostbusters always get the job done.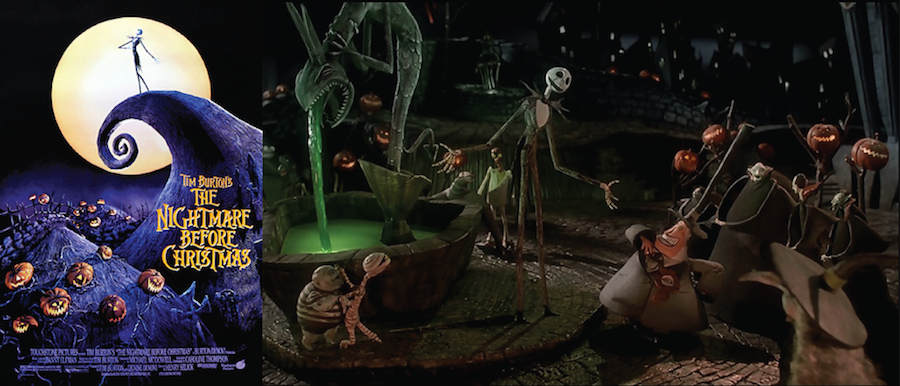 Boys and girls of every age
Wouldn't you like to see something strange?
Come with us and you will see
This, our town of Halloween 
The Nightmare Before Christmas is a perfect Halloween movie. It has a Pumpkin King who grows tired of the same routine; a beautiful romance; lots of Halloween characters that are visually odd; and great songs that you can't help but sing!
Have you watched any of these movies? Which ones are your favorite?