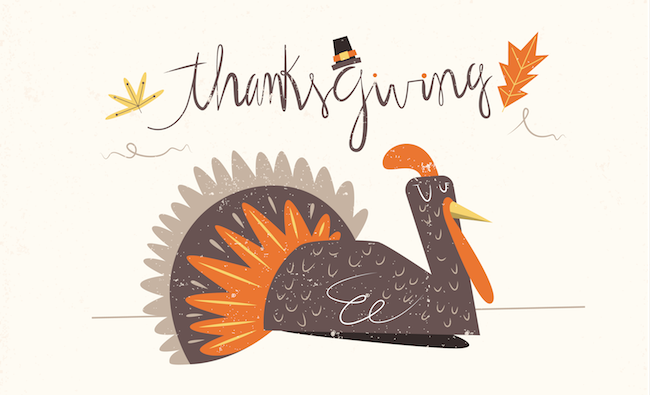 Gobble, gobble, dear friends.
Thanksgiving is upon us, and well, it is a day we give thanks (but mainly it's to stuff our faces with food and hang out with family).
Here is what I'll be doing on this holiday:
Eat. That is on the top of agenda. As an American, eating a bountiful meal with turkey and all the classic dishes and fixings is a yearly tradition. One I would never wish to break for all the goodies in the world because food is wonderful.
Spend time with the family. I'm mentally preparing myself. I'm trying not to hide away in my room. I will try to fight my natural hermit state.
Start prepping my playlist with Christmas music. THAT'S RIGHT. AS SOON AS THANKSGIVING'S OVER, THE CHRISTMAS PLAYLIST WILL COME OUT. *twirls* I'm so frickin' excited. Christmas music = the best music ever. (Well, to get you in the spirit of the lovely holidays.) If you hear somebody belting Christmas music, don't be alarm. It's me and Santa Claus singing a duet. ;)
See what things are already on sale. I'm not sure what I need, but when I see it, I'll know, right? (Yeah, terrible idea.)
Try to come up with an awesome holiday themed Twitter name. I need a good holiday pun name. If you have suggestions with "Cee," hit me up with it. Let me see your pun talents. ;) I have two, but I've used it in the past two years, so I want something fresh.
(Banner is courtesy of Freepik.)
What's the plan for your day? I wish you all a fabulous Turkey day!