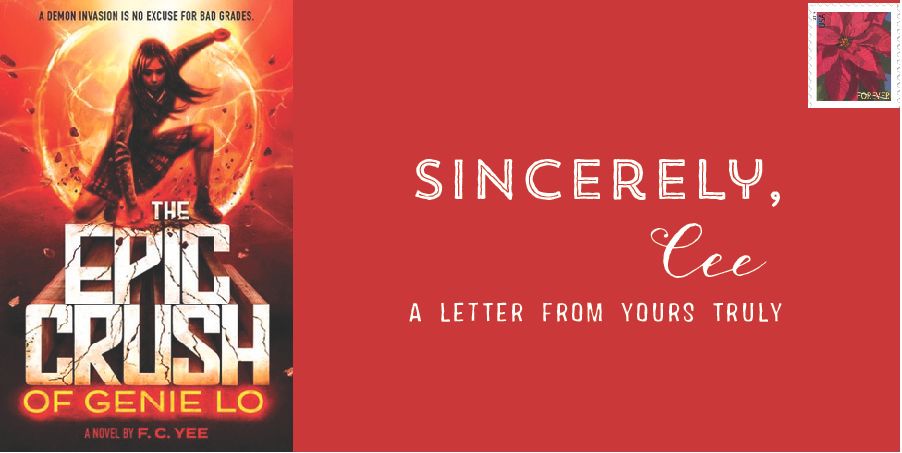 [quote cite="Goodreads" url="http://www.goodreads.com/book/show/32051906-everything-all-at-once"]The struggle to get into a top-tier college consumes sixteen-year-old Genie Lo's every waking thought. But when her sleepy Bay Area town comes under siege from hell-spawn straight out of Chinese folklore, her priorities are suddenly and forcefully rearranged.
Her only guide to the demonic chaos breaking out around her is Quentin Sun, a beguiling, maddening new transfer student from overseas. Quentin assures Genie she is strong enough to fight these monsters, for she unknowingly harbors an inner power that can level the very gates of Heaven.
Genie will have to dig deep within herself to summon the otherworldly strength that Quentin keeps talking about. But as she does, she finds the secret of her true nature is entwined with his, in a way she could never have imagined…[/quote]
The Epic Crush of Genie Lo is about a teenage Chinese-American!! (Not often do you get books that depicts). It's set in the Bay Area. (That's where I'm from!) It incorporates Chinese folklore! (Holy fuck, yes.) Genie Lo gets to fight hell-spawn monsters. This is everything I desperately wanted (and still do) when I was a teenager!
Sincerely,