Inspired by What She Reads, Pure Imagination Blog, and Stacked.

I admit I'm a book cover snob. Who isn't though?

Book covers are the first thing that attracts readers to a book. A good cover can draw someone is, just as a bad cover can easily draw someone away. It can essentially make or break a book. Holy, Mother Cover! is where I showcase the book covers that stand out (or make me cringe) and discuss cover changes.

(A big special thanks to Georgie at What She Reads for bestowing me this fabulous name and to Charlotte at The Simple Tales for creating the beautiful feature banner you see before you.)
Dolls and book covers, are they a good idea? Yes. (However, never google "dolls + book covers" unless you're fully prepared or you'll get a fright. The creepy dolls I saw when I searched for book covers will haunt me in my dreams.)
Dolls or action figures aren't only toys you play with when you're a child; they could be used as the model of a book cover. I love the creative ways book designers use them.
TREND: Dolls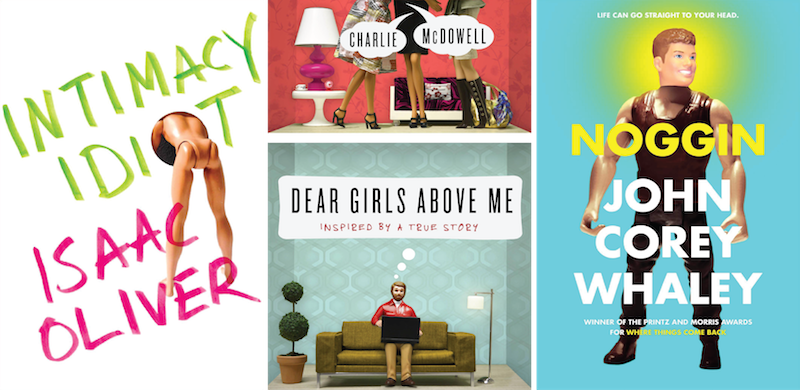 Intimacy Idiot • Dear Girls Above Me • Noggin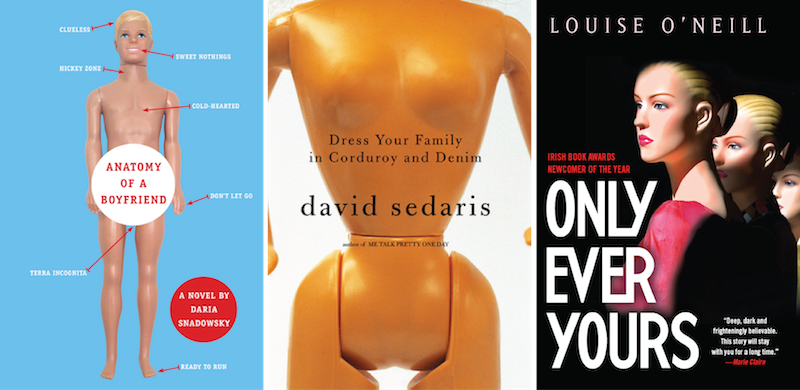 Anatomy of A Boyfriend • Dress Your Family in Corduroy and Denim • Only Ever Yours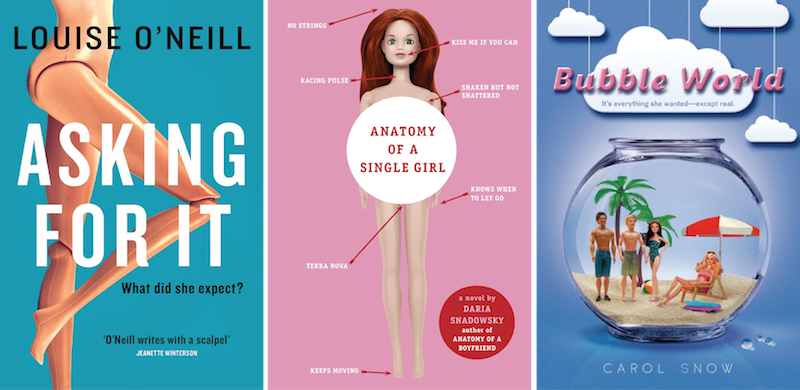 Asking For It • Anatomy of A Single Girl • Bubble World
Best doll cover? I think…Dear Girls Above Me and the Anatomy of A Boyfriend/Single Girl are my favorite covers. I love that the scene is set up like a doll house in Dear Girls Above Me, and I love how each dolls private body parts are covered by the circular title card and the little notes pointing at certain body parts.
What about you? Which book cover do you think has the best doll figure? Can you think of any other books with this theme?