Inspired by What She Reads, Pure Imagination Blog, and Stacked.

I admit I'm a book cover snob. Who isn't though?

Book covers are the first thing that attracts readers to a book. A good cover can draw someone is, just as a bad cover can easily draw someone away. It can essentially make or break a book. Holy, Mother Cover! is where I showcase the book covers that stand out (or make me cringe) and discuss cover changes.

(A big special thanks to Georgie at What She Reads for bestowing me this fabulous name and to Charlotte at The Simple Tales for creating the beautiful feature banner you see before you.)
Valentine's Day is approaching, and what's the best way to prepare for it? My answer: showcasing twelve book covers with hearts on it!
Yes, twelve covers. It's because of two reasons: 1. it's hard to narrow down the covers with hearts on it because these covers use the hearts so creatively (it's all sooooo pretty) and 2. it makes a dozen! And you know what's given on Valentine's Day that's a dozen? ;P (Yes, I'm weirdddd, but it's the spirit of loveeeeee.)
Let's see if you have hearts in your eyes because of these covers. ;D
THEME: Hearts <3!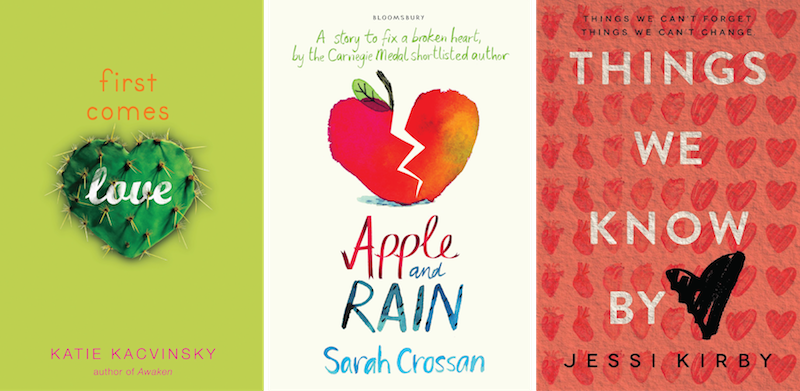 First Comes Love | Apple and Rain | Things We Know By Heart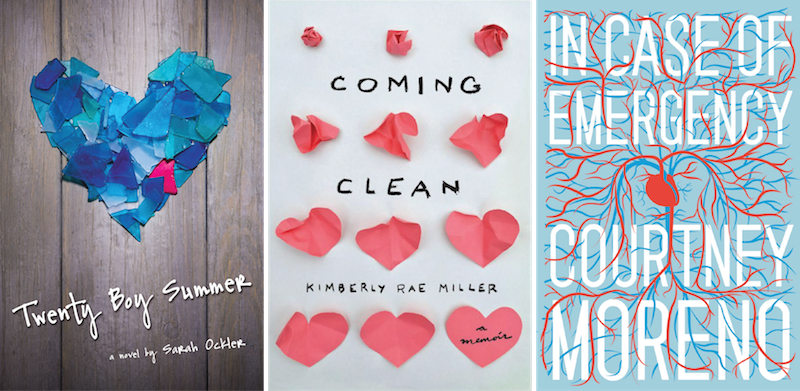 Twenty Boy Summer | Coming Clean | In Case of Emergency
The Lover's Dictionary | Paper Valentine | Cold Hands, Warm Heart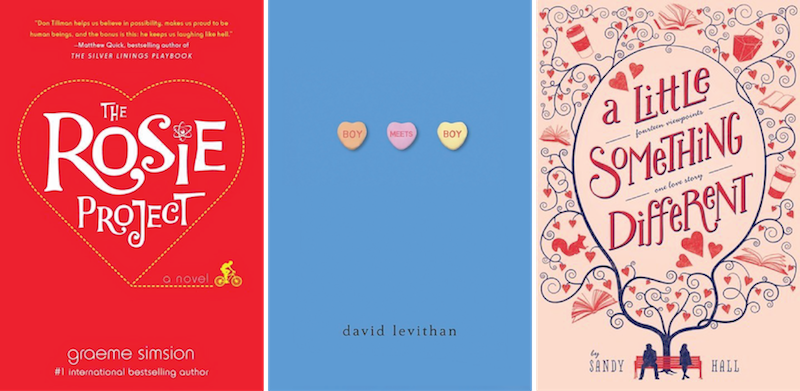 The Rosie Project | Boy Meets Boy | A Little Something Different
Best heart cover? This is a tough one! I'm gonna cheat and pick a few. (You can't stop me!)
I love Apple and Rain and Cold Hands, Warm Heart because it's uses unexpected things to create a heart (an apple + fingerprints), First Comes Love because of the prickly cactus (love will prick ya), and Things We Know By Heart because of the gradual transformation of the heart (organ) into a drawn heart.
What about you? Which book cover do you think has the best hearts? Can you think of any other books with this theme?