Inspired by What She Reads, Pure Imagination Blog, and Stacked.

I admit I'm a book cover snob. Who isn't though?

Book covers are the first thing that attracts readers to a book. A good cover can draw someone is, just as a bad cover can easily draw someone away. It can essentially make or break a book. Holy, Mother Cover! is where I showcase the book covers that stand out (or make me cringe), and discuss cover changes.

(A big special thanks to Georgie at What She Reads for bestowing me this fabulous name and to Charlotte at The Simple Tales for creating the beautiful feature banner you see before you.)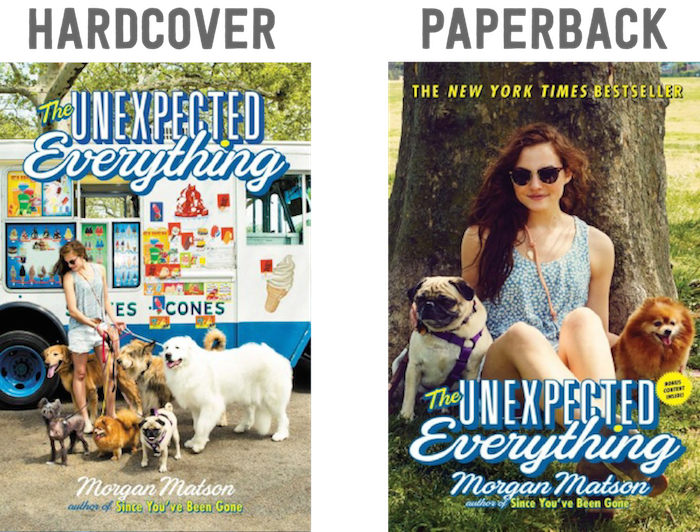 Look at that gorgeous photograph! Dogs + ice cream? Yes! Doesn't this picture represent Summer itself? It's all bright and sunny. There's an ice cream truck—very good to have when it's a hot Summer day and running around walking the dogs. Also, can we talk about how cute the pups are? So many cute breeds. I want to cuddle with them. The one thing I dislike about this cover is the typography of the title. How about no? It's very cramped together like it was a second thought, and it doesn't match the general look.
So that paperback cover…why aren't there more dogs? Show all of them! Not just two! I'm bummed about this picture because the hardcover one embodied so much of Summer. (Granted, I don't like Summer, but the aesthetics are nice, lol.) Also, the placement and the font of the title do not work…yet again. Just why?
Final Verdict: What cover do I like better? Hardcover.
Which cover design do you prefer? Would you buy the the hardcover or paperback cover?