Instead of completely using all the questions Jamie provided for the 2014 End of the Year Book Survey, I decided to approach this survey a bit differently. I just want to break down the YA/MG/comic books I've read into different categories, and why you should read it.
BEST BOOKS I'D RECOMMEND TO YOU IN A HEARTBEAT
I will forever fangirl the shit out of these books. I've made it my mission to praise and promote these holy books because they are frickin' amazing and deserve everybody's attention. All five books leave me flailing my arms or feeling like my soul has been utterly destroyed because of the EMOTIONS.
You should read these books because:
BOOKS I THOUGHT I WAS GOING TO LOVE, BUT I WAS SADLY MISTAKEN
I was fooled badly!
Avalon had the space awesomeness I want in books, plus it was like a YA Firefly, how am I supposed to say no? I should've though because it was sooo far from the Firefly friendships I wanted. And the story just felt so disjointed, and the characters were underdeveloped.
I thought I would love Landline because hello Rainbow Rowell and a magical phone? What could go wrong? Well, if nothing really seems to ever happen, that could be bad. I needed character connection and the plot actually going somewhere, but alas, Landline didn't give me that.
And with A Thousand Pieces of You, I was fooled by a pretty cover! I love parallel universes, and the idea of being able to jump from different universes? That is so cool. But was it cool in this book? Sort of, but oh my god, the romance ruined my enjoyment of this book. It was so ridiculous and completely frustrating and jumped around so fast.
BOOKS THAT WAS SO CREEPY OR DISGUSTING, BUT IT WAS WEIRDLY AWESOME
The Cavendish Home for Boys and Girls was an absolutely wonderful surprise! I went in, not expecting it, and when I finished it, I was in awe at Claire Legrand for writing the book in a way that captured my heart despite it being incredibly creepy and weird.
Chew is one of those comics I've been meaning to read (because a guy who can solve crimes with the help of food? YES PLEASE), and oh boy, when I picked it up, it was as awesome as I expected it to be. I hadn't expected it to be a bit gross, but totally worth a read.
BOOKS THAT CONTAIN ONE OF MY ALL-TIME FAVORITE THINGS—SECRET SOCIETIES!
If you're into secret societies, definitely read these books. They are truly a delight, and will have you bouncing in your seat because the mystery is just so good!
BOOKS WITH SCHOOLS I'D WANT TO ENROLL IN
How can I not want to go to a school that teaches girls to be kickass spies? Or a school with a secret society? (Albeit, the secret society is all male BUT I want to join Frankie in bringing them down.) Plus, both books are essentially "fuck the patriarch" books to me.
BOOKS I DNFED BECAUSE I COULDN'T TAKE IT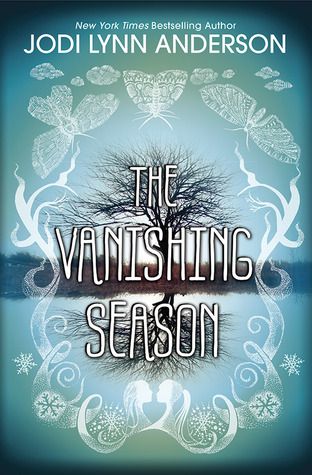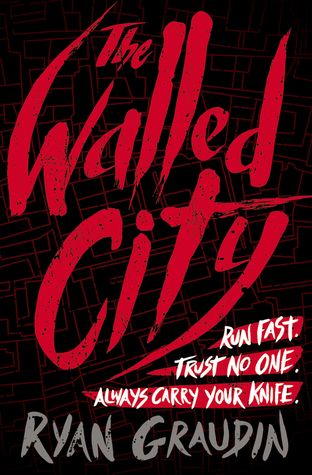 I couldn't get through these books. I found myself wincing at the writing.
BEST FRIENDSHIP THAT WAS EVERYTHING TO ME AND MORE
Mackenzie and Wesley in The Unbound
Seth, Regine, and Tomasz in More Than This
I'm a sucker for books that have a wonderful friendship, and these two, just—SO MUCH LOVE FOR IT. It gets me so emotional to see them have each other's backs. Who else would support you if not your friends? They made me so happy. Friendships ftw!
BEST COUPLE THAT SENT ME OVER THE MOON AND BACK
Alana + Marko from Saga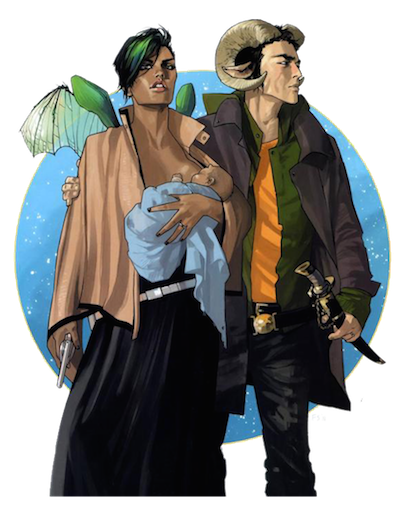 Just look at them. Hot ass couple.
UNLIKEABLE CHARACTER THAT I CAN'T HELP BUT LIKE DESPITE ANNOYING ME FROM TIME TO TIME
Frankie Landau-Banks from The Disreputable History of Frankie Landau-Banks
CHARACTER I HATED THE MOST BECAUSE THEY WERE THE WORST
Josh from To All the Boys I've Loved Before
I cannot count the times "fuck off" emerged from my mouth when he appeared. I saw nothing but red.
BOOK THAT MADE ME ANGRY BECAUSE OF THE CHEAP 
The revelation of what really happened to cause the main character to go off to this retreat boarding school pissed me off. It was just a slap in my face. Such a cheap trick that is really cliche and makes the main character incredibly petty.
BOOK THAT BORE ME TO SLEEP
I had such a hard time getting into this book because I felt like nothing was happening. It was incredibly sloooooooow. The world-building was good, but the character development was extremely underdeveloped.
FAVORITE NEW AUTHOR I DISCOVERED
Becky Albertalli, the Oreo Queen!
She is such a delight! I can't wait until everybody gets to experience her awesomeness. <3
BEAUTIFUL COVER FOR AN AWESOME BOOK
Everything Leads to You is just as sweet and beautiful as it looks. It made me smile a lot. I loved that Ava really loves her job and is always enthusiastic about becoming better. The friendships and the mystery were amazing, and never overwhelmed me nor did it make me feel like it was unrealistic. The use of Hollywood wasn't obnoxious, and it never veered into name-dropping territory.
DELIGHTFUL BOOKS THAT PUT A SMILE ON MY FACE
I read these books, not expecting anything from them, and what I found was that I enjoyed these books immensely! Such a pleasant surprise. They were a true delight. They were the perfect light and sweet I looked for in books.
BOOKS WITH CHARACTERS I WOULD HIRE TO SOLVE A CRIME OR MYSTERY
They are all competent detectives. If I was in need of someone to solve a crime, they would be my go-tos.
BOOK THAT WAS MORE GRUESOME THAN I EXPECTED
So much creepiness when you get to the bottom of the Cavendish Home for Boys and Girls, and just so much abuse in Half Bad that made me cringe.
BOOKS THAT CRUSHED MY SOUL
Hands down. No question about it.
How was your 2014 book-wise?